Kurenranta – villa for rent in Kitee
There is plenty of space for up to 10 people in the modern "log cabin" of Kurenranta. Enjoy your holiday all year round: there is a fully-equipped kitchen, sauna, big patio, cozy barbecue hut, a natural sandy beach and a rowing boat, of course, for enjoying the summer days.
The rental price varies depending on the time and duration of your stay. Check availability and price in the booking calendar below.
A cozy two-storey log house decorated in a modern, clean look.
Accommodates 10 people
Downstairs:
• 2 bedrooms
• 2 WCs
• spacious sauna department
• fully-equipped kitchen
• utility room
• big, tall living room
Upstairs:
• entertainment room with flat screen TV, table tennis table and pool table
• sofabed
• open space with beds for four
Underfloor heating keeps the cabin nicely warm, and there are two air-source heat pumps that provide cooling in the hot summer days. There is also a soapstone fireplace providing a warm and cozy atmosphere!
• sandy beach
• rowing boat
• barbecue hut
• outdoor games
The beach at Kurenranta is a stunningly beautiful natural sandy beach – a perfect spot for enjoying the summer sun. The shallow beach and the safe sandy bottom is ideal for kids: the water deepens gradually for dozens of metres before reaching adults' armpits.
Kurenranta is located in the town of Kitee, in the region of North Karelia, Finland – right by the lake Pyhäjärvi. The distance from Joensuu, the biggest city in North Karelia, is approx. an hour.
The lake by the villa Kurenranta: Pyhäjärvi
Lake Pyhäjärvi is located in the border of North Karelia and South Karelia regions – and a part of it stretches also to the Russian side in the Republic of Karelia. It is the largest Pyhähärvi in Finland and at the same time it is the largest lake that Finland shares with its neighbouring countries. The average depth of the crystal-clear Pyhäjärvi is 8 metres and the maximum depth is 27 metres.
The free use of a rowing boat and life jackets is included in the rent. You can also enjoy the lakeland scenery on a private cruise – book your own tour here.
Pyhäjärvi is very rich in fish – and especially known for its vendace and big perches. There are also quite a few pikes and trouts. On beautiful summer nights, schools of graylings gather in the waterfront, offering skilled fly fishers a chance to catch their own dinner!
Distances to nearby cities
Kitee
20 km
Tohmajärvi
40 km
Joensuu
88 km
Sortavala
120 km
St. Petersburg
340 km
Petrozavodsk
350 km
Lappeenranta
185 km
Nuijamaa border crossing point
 200 km
Vaalimaa border crossing point
250 km
Niirala border crossing point
60 km
Imatra
150 km
Savonlinna
100 km
Getting around & things to do
Kitee train station
30 km
Joensuu airport
100 km
Main road '6'
23 km
Kitee Zoo and Holiday Centre Pajarinhovi
26 km
Kitee baseball stadium
23 km
Koli National Park and ski resort
150 km
Mustavaara ski resort
90 km
Kontiolahti Biathlon Stadium
100 km
Riuttavuori – outing destination
8 km
Russian border zone – distance on water
7 km
The villa has been named after the location, Kurenranta (ranta meaning shore or waterfront). We found the place in 2009 after a long search ‒ and the villa was built on the site in 2010. The gorgeous lake Pyhäjärvi is Mika's childhood scenery where he has spent time fishing all his life.
Services
To make your stay even more enjoyable, you can book additional services through us.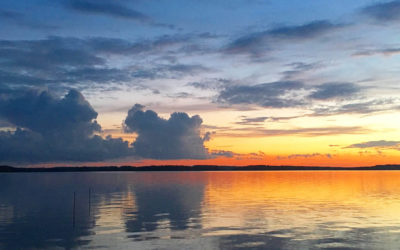 You can book a private cruise on an Acquador cruising boat in the spectacular scenery of Lake Pyhäjärvi. During the cruise, we can drive all the way to the Russian border, and further to Uukuniemi in Parikkala to enjoy the famous bison burgers, and finally to...
read more